KILMORE DIOCESAN PASTORAL CENTRE LAUNCHES FUNDRAISING EVENT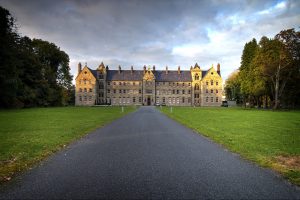 This evening, Seán Gallagher, the well-known entrepreneur, columnist and speaker, will launch a fundraising event for the Kilmore Diocesan Pastoral Centre in Cavan.
The event, called "Back to the Old St. Pat's", will take place in the grounds of the Centre on Sunday 6 May 2018 and it is hoped that as many former students who attended St. Patrick's College when it was based in the iconic Hague Building will attend, many of whom came from counties Cavan, Leitrim and Meath and further afield.
The proceeds from the reunion Event will go specifically towards the ongoing maintenance of the building itself which housed the former St. Patrick's College and is now the home of the Diocesan Pastoral Centre and also the development of pastoral initiatives in the diocese.
The event will begin with a reception in the Drumlane Room beginning at 8:00p.m. and will conclude with the launch of a special Facebook page for next year's reunion.
In addition to Seán Gallagher, the other guest speakers will be Bishop Leo O'Reilly, Fr. Ultan McGoohan (Chair of the Board of Management of the Centre, and Seán Coll (Centre Director).
Further information on next year's event can be obtained from the Centre on 049 4375004