DIOCESE OF KILMORE DIOCESAN CHANGES 2019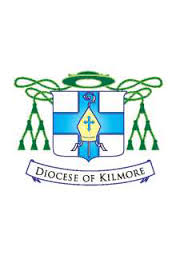 DIOCESE OF KILMORE DIOCESAN CHANGES 2019 –
Monsignor Liam Kelly, our Diocesan Administrator, has announced the following changes in the Diocese of Kilmore which take effect from 31 August 2019:
Fr Thomas Keogan, Administrator Kinlough/Glenade, to retire;
Fr Denis Murray, P.P. Carrigallen, to retire and be resident priest in Derrylin;
Fr John Phair, P.P. Corlough/Templeport, to be P.P. in Kinlough/Glenade;
Fr Anthony Fagan, P.P. Dromahaire/Killargue, to be P.P. in Knockbride;
Fr Charlie O'Gorman, C.C. Cavan, to be P.P. in Killeshandra;
Fr Patrick Farrelly, P.P. Ballaghameehan, to retire and be resident priest in Lavey;
Fr John McMahon, P.P. Knockbride, to be P.P. in Carrigallen;
Fr Ultan McGoohan, Director of Pastoral Services and C.C. Teemore, to be P.P. in Bailieborough;
Fr Paul Casey, C.C. Belturbet, to be P.P. in Dromahaire/Killargue;
Fr Seán Maguire, C.C. Glencar to be P.P. in Corlough/Templeport;
Fr John Sexton, Chaplain to St Clare's Comprehensive School in Manorhamilton to also be Administrator in Ballaghameehan;
Fr Martin Gilcreest, C.C. Shercock, to be C.C. in Cavan;
Fr Rafal Siwek, on Sabbatical leave, to be C.C. in Shercock & Chaplain to Immigrant Communities;
Fr Callistus Isara, C.C. Munterconnaught to return to Nigeria;
Fr Joseph Long, C.C. Killeshandra, to be C.C. in Belturbet;
Fr Yusuf Bamai, C.C. Kilsherdany/Drung to be Administrator in Kilsherdany/Drung;
Fr Samuel Kure to be C.C. in Glencar;
Fr Antony Kidarathil to be C.C. in Munterconnaught and to pursue post graduate studies.