Ethical & Shared Remembering Course – Remembering a Decade of Change & Violence in Ireland 1912-1922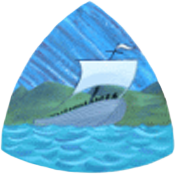 Subject to sufficient numbers, the Diocesan Pastoral Centre hopes to host a short course on Ethical & Shared Remembering: Remembering a Decade of Change and Violence in Ireland 1912-1922 from October to December 2015.  The course is based on a programme pioneered by The Junction, a community relations centre in Derry, and will be delivered by personnel from the Irish School of Ecumenics based at Trinity College, Dublin.
Course Description
Events occurred between 1912 and 1922 that have shaped Ireland, north and south, and still cast long shadows over relationships. That decade of change and violence on the island of Ireland has left legacies and there are themes and issues that still need to be addressed.  The course specifically seeks to deconstruct the ideological, philosophical, and religious views of the decade in order to reconstruct an ethical value base for the 21st century.
Ethical remembering is about critical remembering in relation to the practice of the politics, religion, class, and gender relations during the decade. Using a developed ethical template the course will explore the key events of the decade, which are inseparable, interconnected and indivisible. The approach will be interactive, in which all are educators and learners. The future is ever present in the course as imagination is encouraged and used to envision a different future for Ireland.
Course Facilitators:
Dr. Johnston McMaster and Dr. Cathy Higgins – Senior Researchers, Writers and Educators with The Junction in Derry and Adjunct Assistant Professors with the Irish School of Ecumenics, Trinity College Dublin
Course Content:
Saturday 24 October 2015 – Ethical Framework and Ulster Covenant
Saturday 14 November 2015 – Easter Rising, Blood Sacrifice and the Somme
Saturday 5 December 2015 – War of Independence, Partition and Civil War

Time: 
9:30a.m   – Tea/Coffee for 10:00a.m. start

12:30p.m approx. – Lunch (included in the cost)
4:00p.m. – Course concludes
Venue:                                   Kilmore Diocesan Pastoral Centre, Cullies, Cavan
Cost:                                      to be confirmed but will be kept to a minimum
A minimum of 15 participants is required to allow the course to proceed.
The maximum number is 40.
Ethical and Shared Remembering Resources will be on sale.
Please contact the Centre on 049 4375004 to register interest in participating (without obligation)