Mass of Remembrance for all who have died from Covid-19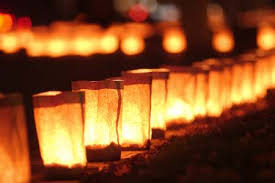 Knock Shrine invites you to join us online for a special Mass on Sunday November 22nd at 12 Noon, as we remember all who have died from COVID-19 on the island of Ireland.
This Mass will be celebrated by Most Rev Michael Neary, Archbishop of Tuam and streamed live to the world from Knock Basilica. As we come closer to the end of this difficult year, we come together as a community of faith in support of one another and to pray for strength and hope for ourselves and each other. Petitions may be placed online on the Knock Shrine website prior to the Mass. These will then be placed on the altar and prayed for during the Mass. Join us online at www.knockshrine.ie/watch-live
The Mass will also be broadcast at the later time of 2.15pm on RTÉ News Now.