Parish Leadership and Self Development Courses – Drumalis Retreat Centre, Larne, Co. Antrim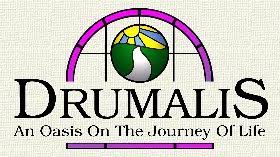 The Drumalis Retreat Centre plans to offer the Pathways course, its' basic Adult Faith Development course, in-house and via Zoom from October over nine Saturdays per year for two years.
As a follow-on to Pathways, the Centre has developed the Certificate in Christian Thought which is validated by St Mary's University College, Belfast. it is delivered over seven Saturdays per year for two years. It is possible to do the course for personal development solely but also to do the written work for validation by St Mary's. It too will be delivered in-house and via Zoom.
The Maynooth Diploma in Pastoral Theology is part-time over two years and was first delivered in 2015 with two further re-runs since. This course is being re-adverised for an Autumn start. This will be delivered over six full days in Drumalis and eighteen evening sessions via Zoom per year.
The Centre also has a suite of courses based on Ignatian Spirituality, from brief five-session courses to the Growth in Prayer and Reflective Living, delivered over twenty-one sessions in one year.
Information flyers on these courses may be accessed at the following links:
For additional information, please contact Maura Burns at this address:
Drumalis Retreat & Conference Centre, 47 Glenarm Rd, Larne BT40 1DT
Telephone (028) [or 048, if dialing from the Republic of Ireland] 28272196
Email: maura@drumalis.co.uk